11 Mar

Bridal Makeup Perfection: Advice from Top Makeup Artist Nina Alcantara

We started this blog with the hope of becoming a wedding resource for all brides, today we will be featuring advice from top Makeup Artist Nina Alcantara. While all the pieces for your wedding are important, how you look and feel on your big day is at the top of the list. Selecting a makeup artist is not just about the makeup application but also the personality of your makeup artist and chemistry you have with that person. You want someone you're going to feel comfortable around, who will add to the celebratory mood of your big day!

We looked to top makeup artist Nina Alcantara for advice on Wedding Day Makeup Artistry and Finding The Right Fit For You, as well as a Q&A about The Cost. Nina has been a professional makeup artist for over 7 years, is the founder of The Power of Beauty, and lead make up artist on the feature film 'Bazodee.' Nina has built her reputation in the makeup world by inspiring the beauty industry to elevate their businesses and sharing her international resources with local talent by hosting 'Five Star Beauty Workshop' with Celebrity Makeup Artist Monifa Mortis. 
From Nina…
Makeup is extremely important for a bride on her wedding day. It's a fantastical day that she has envisioned for many years, perhaps dreaming about this day from childhood. It's the day that she would look and feel the happiest, and most beautiful and in love. It would be captured in peoples memories and photographs for years and years to come. More so, it is the day that her other half will be completely enchanted with her ethereal beauty.

The job of doing a brides make up is an honor, she is trusting the artist with her dream, her vision and their professional expertise. As a makeup artist who has been fortunate to share such an important day with over 100 brides I can give this advice for all the bride-to-be's out there:

1. Find the right makeup artist for you. This means choosing someone who not only does great make up but also can offer great service (punctual, hygienic, attentive and personable) as well as, an artist who can listen to your vision and communicate well with you. Remember you will be sharing your wedding day or at least part of it with your glam squad so be sure you genuinely like the person and want them around to feed into a positive happy environment. As for the vision, I'll be honest, the brides version doesn't alway work out but that's why there is an expert and a trial which takes me to point 2.

2. Always do a trial! This is not the time to penny pinch, whether your trial is included in the package or a separate fee it is crucial that you do a trial. Even if your long time makeup artist is your choice for the big day you should do a trial to ensure you are both on the same page and that the look is meshing well with the overall styling (hair and dress). I've had brides who envisioned a particular look but it isn't their best look and during the trial they are able to see that they may prefer something else. It's during the trial that we are able to make alterations to ensure she gets the best look for the big day.

The trial is also a great opportunity to test the longevity of the make up. Choose to do your trial on an occasion that is day to night and may include eating, drinking and dancing. This way you can communicate with your makeup artist on what can be improved. You may need different skin prep to avoid oiliness, and even have your artist prepare a touch up kit to help maintain or slightly alter the look throughout the night.

3. Avoid trendy and go for something classic. Ask yourself, is the look timeless?

4. Schedule your time wisely. Makeup can take anywhere from 45 minutes to an hour and a half. Always allow extra time for late bridesmaids, touch ups and hiccups. Be sure to consult with your hair and makeup team to optimize your time for this.

Tip: Situate your artist in a well lit area with little distractions so makeup can be focused on and perfected.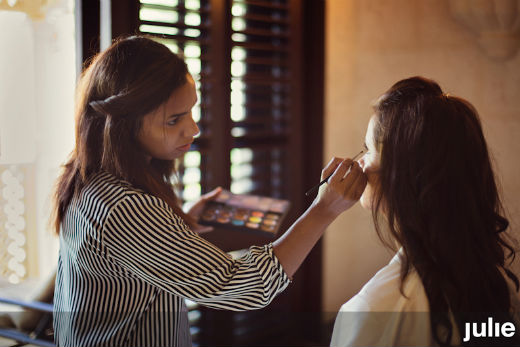 Photo by Julie Charlett Photography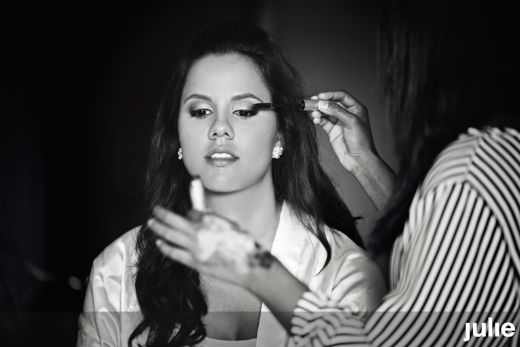 Photo by Julie Charlett Photography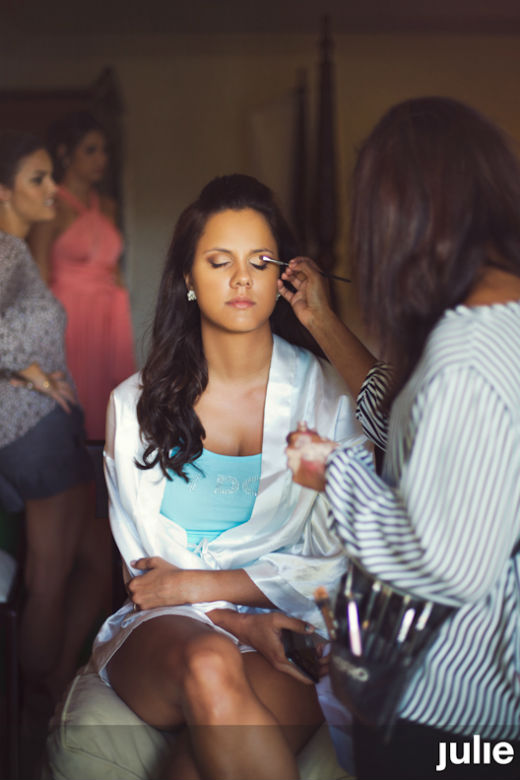 Photo by Julie Charlett Photography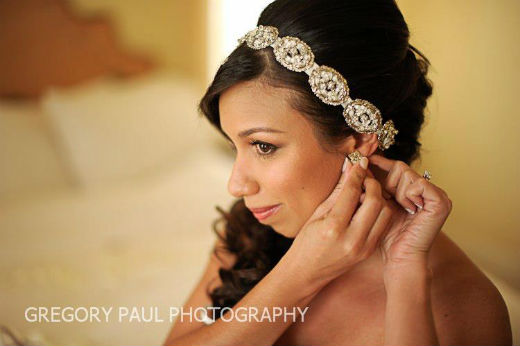 Photo by Gregory Paul Photography
Q&A with Nina on- The Cost of Wedding Day Makeup:
Why is wedding makeup more expensive than regular make up? 
Wedding makeup costs more because quite often it is a more extensive service. First, it is an on location service, second, it may require more time (makeup artists often block out a time period for a bride rather that just the regular hour for makeup incase of any hiccups with the flow of the day that interrupt the brides timing or distractions during the makeup application).  
Some makeup artists prefer to stay with the bride until she is dressed and ready to go, this ensures that eating, drinking, crying, and accidental smudges can be dealt with and makeup retouched to perfection. Brides also have the option for a full 8 hour day booking.
Third, many makeup artists provide touch up kits so that the bride can reapply lips or blot sweat and oil as the party gets going.
Other contributing factors may be that makeup artists sometimes reserve their ultra premium products for their bridal clients, be it La Mer moisturizer or mink lashes, airbrush makeup may also add more to the tab, along with body makeup.
What does it cost?
Bridal makeup can cost anywhere from $500.00 TTD to $3,500.00 TTD and beyond (depending on requested service).
What does bridesmaids makeup cost?
Bridesmaids makeup or makeup for the bridal party can cost from $350.00 TTD – $650.00 TTD.
Is there a certain number of faces one make up artist can do?
It's completely up to the makeup artist and the time frame that everyone must be done.  I never do more that 5 persons including the bride as I feel that I can comfortably do great makeup on each of the 5 persons within a 4hr timeframe. Every makeup artist is different, but I would recommend having an additional artist or having the main artist bring an assistant for any number more than 5. This way the makeup doesn't have to start at 6 in the morning or too long of a period before the wedding start time.
Behind the Scenes images from Trinidad Weddings Magazine 2015 by Scully Photography featuring Makeup by Nina Alcantara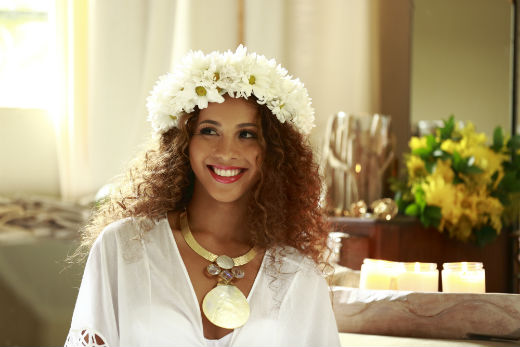 Photo by Scully Photography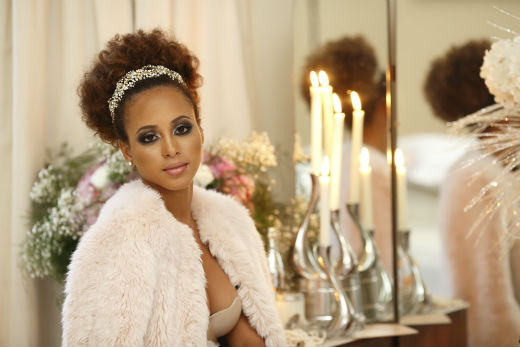 Photo by Scully Photography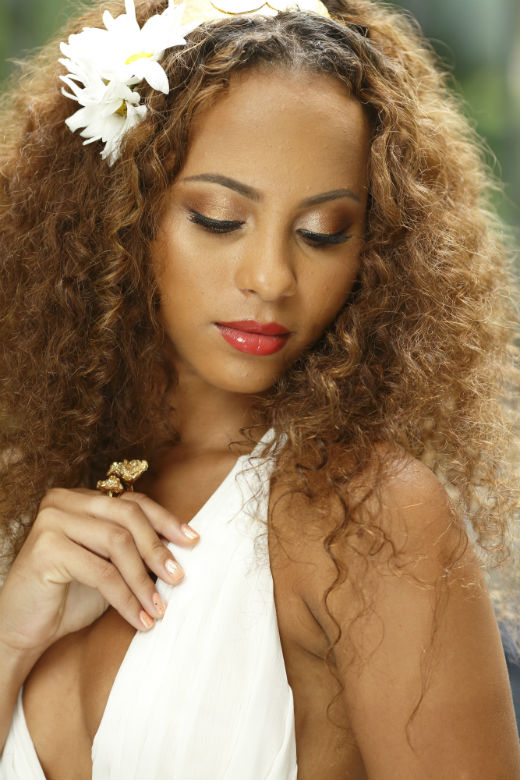 Photo by Scully Photography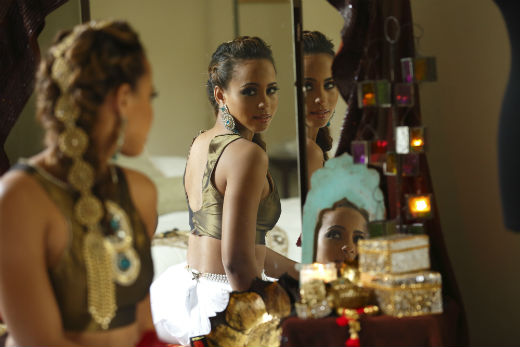 Photo by Scully Photography
Photo by Scully Photography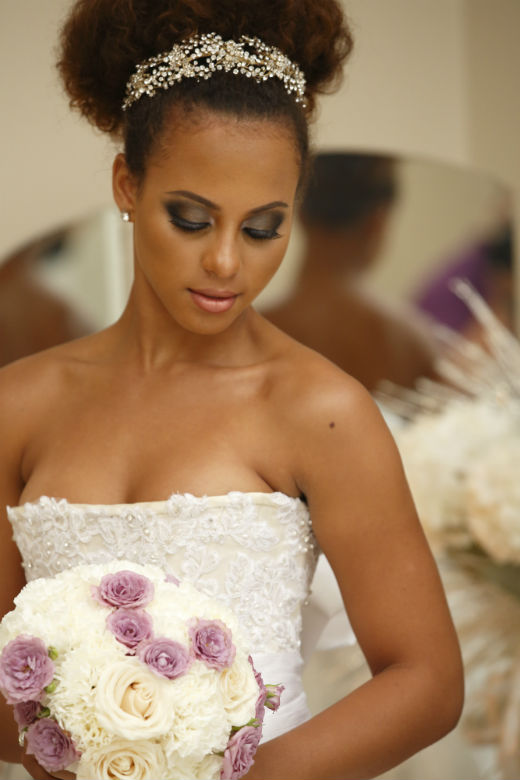 Photo by Scully Photography
|Model: Marieange Bovell| Hair: Emily Quesnel– Cahoots Salon| Makeup: Nina Alcantara| Nails: Nessa Nesbitt- Ora Nail Spa|
Wardrobe and Styling: Amy Inglefield| Photography Assistants: Sarita Rampersad & Peter Lim Choy| Set: Lotus Wares|
Wedding Dress Designer: Darcel M de Vlugt| Flowers: The Flower Bar| BTS Production: Aaron Richards, Brent Bachew- A.D.R Productions|
Special Recognition: House of Jaipur, Laura Murray, Solange Govia, Melanie Ella Tang and The Quesnel Family|